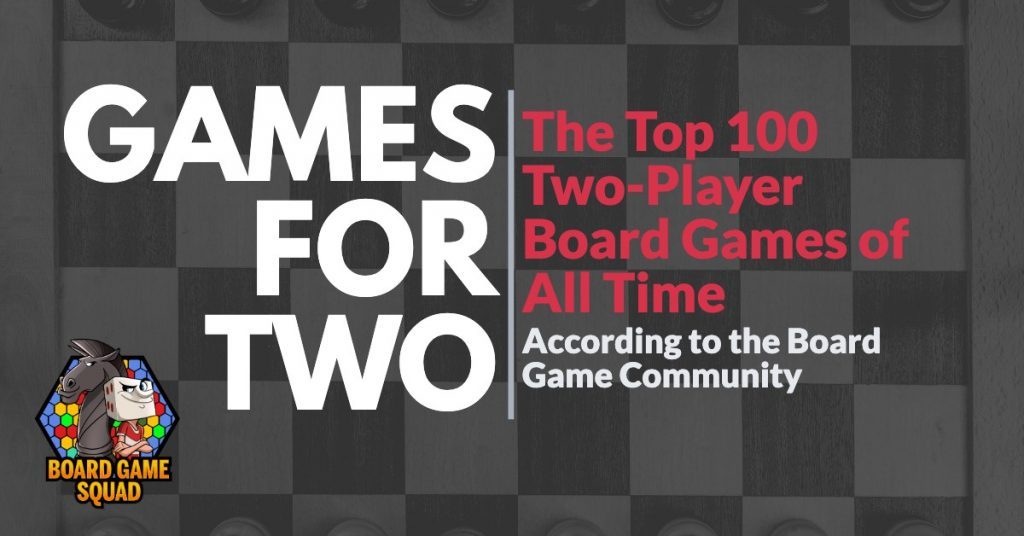 It's a sad state of affairs, but it's not every day that we can get together in groups and play board games together. People are busy, things get in the way (such as children or a PANDEMIC), or it may be the case that you're just looking for a quiet night at home. For this reason, two player board games provide a fantastic opportunity to keep gaming alive for couples on date night, for roommates, or with close friends.
Unfortunately, not every board game can be played with only two people. Due to player interaction requirements (i.e. area control or most trick taking games) or the nature of certain mechanics common in strategy games (i.e., auctions), it's not possible. Some games can be played with only two people, but are not optimal for lower player counts. These games might take too long for what feels like a less rewarding experience, feel like they're lacking something when compared to a game with a higher player count, or are simply not as fun as they can be. Realizing this, some board game designers have even sought to design games specifically for two player, going as far in some cases as to convert existing designs into optimized experience for two (i.e. Agricola vs Agricola: All Creatures Big and Small).
But what are the best two player games? Let's explore…
Methodology
I wanted something more objective than simply providing my own personal opinion as to which board games I thought were best for two players, so I looked to BoardGameGeek's top board games list.
Using the BGG API and a Python script, I extracted what the community voted to be the games best played with only two players and then sorted those by their rank on BGG.
I then removed a couple of titles such as Keyforge (more of Trading Card Game) and KLASK, that I felt didn't fit the description of a board game, despite them having an entry on BoardGameGeek.
The following list represent 100 of the most highly ranked two-player board games.
Top 100 Two Player Board Games
What are the best board games for two-players? Take a look at what the board game community thinks are the games most enjoyed when you only have two people to play with.
Top 50 Two Player Board Games
Top 25 Two Player Board Games
Top 20 Two Player Board Games
Top 10 Two Player Board Games
What is the best board game for 2 players?
This is the list you've been waiting for! Let's unpack the best 10 board games for 2 players according to the board gaming community.