Playing board games with your children is an incredible way to spend time with them. It separates them from their digitally entangled life and provides a solid alternative to screen time. It helps develop strategic thinking and problem-solving and paves an avenue for learning critical social skills such as taking turns, cooperation, and good sportsmanship regarding winning and losing.
And whereas you can certainly explore the classic board games that many of us grew up with as kids, like Candy Land or Monopoly, there has been much development in board games, and today I believe there are better options. As a father of two young children and an Uncle to slightly older kiddos, I've been in the trenches trying to explore my board game hobby with them. These are my recommendations for the best board games for kids based on their age.
Complete List [Summary]
2-4 Year Olds
Runners Up:
4-6 Year Olds
Runners Up:
7-10 Year Olds
Runners Up:
Preteens/Teenagers
Runners Up:
The Best Board Games for Kids Ages 2-4
Depending on your child, introducing your 2-year-old to a board game may seem a bit early, but with the right game, it's prime time for them to dip their toes in (with some parental assistance, of course).
General Note
German board game manufacturer HABA has an entire line of board games known as the My Very First Games line. You can't go wrong with any of the games in the whole line, and they're appropriate as early as two years old, well through the age of four.
First Orchard
First Orchard is the simplified version of HABA's Orchard. It's the board game I recommend starting with, and I've gifted it to countless other parents.
First Orchard is a cooperative game, meaning everyone works together and wins or loses together. Everyone rolls the die, collects the various fruits represented on it, and places them in the basket.
There is a possibility to get the basket icon (wild) on a roll, which is where most of the possible strategy comes into play. On some turns, you may roll a fruit icon that has already been depleted from your supply. In this case, nothing happens on your turn. So when rolling the basket icon, you should prioritize using it on fruit in greater abundance. Although it's unlikely that your two-year-old will pick up on the strategy here, it's something to work toward as they age.
On some turns, you may roll the crow icon. Each time this happens, the crow moves closer to eating up all your fruit and your child losing the game.
The component quality is incredible and appropriate for all ages, featuring sizeable wooden fruit and a chunky wooden die. You don't have to worry about the choking hazard.
HABA My Very First Games - First Orchard Cooperative Board Game for 2 Year Olds (Made in Germany)
These classic toddler games have been enjoyed by families for over 30 years. The perfect first board game for 1-4 players ages 2 years and up.
Develop social skills such as taking turns and following directions while reinforcing color recognition, quantities and counting by ones with these best-selling preschool games.
These cooperative board games allow players to work together as a team to roll the dice and pick the matching fruit from the orchard before the raven makes it down the path to steal it all.
If the players harvest all the fruit before the raven reaches the orchard, they win together! If the raven gets there first, they lose together. Repetitive play helps teach winning and losing and nurtures little gamers.
Quality components of these kids games include: 16 large wooden fruit pieces (4 green apples, 4 red apples, 4 yellow pears, 4 blue plums), chunky color die, wood raven, 5 path cards, and 4 trees).
Little Bird, Big Hunger
If First Orchard sounds good, but you are looking for something competitive instead of cooperative for your three-year-old, I recommend HABA's Little Bird, Big Hunger.
Similarly to First Orchard, you're rolling a die to collect food items that your picky birdy needs to eat to hatch and grow up. Once you collect the correct items in the right quantities, your bird grows a little (represented by moving on to your bird's next card).
The first player to nurture their bird to maturity is the winner.
Sale
HABA Little Bird, Big Hunger - A Cheerfully Cheeky Collecting Game for Ages 3 and Up (Made in Germany)
Ah, ah, ah, what's hatching over there? Four small cheeky chicks are beginning to poke through their egg shells. As soon as they emerge they have a huge appetite.
Seeds, berries, worms, and flies - the little ones will be happy to eat it all. But watch out, the chicks are very picky! The roll of the die decides what the chicks can be fed
Little by little they will become bigger and stronger. Which of them will be the first to grow into an imposing little bird?
Contents Include: 4 sets of cards (1 set = 4 cards), 20 feed dishes, 1 die, 1 sheet with 6 stickers and game instructions.
A humorously illustrated collecting game for 2-4 players ages 3 and up. Playing time: about 15 minutes. Made in Germany.
My First Castle Panic
If your child has outgrown First Orchard, I recommend My First Castle Panic as their next cooperative game.
My First Castle Panic is the simplified version of the adult game Castle Panic and is for the older or more experience in this age group.
Everyone works together to use their cards to remove monsters on the board, most of which have a shape/color combo underneath them, which corresponds to those on the players' cards.
If the monsters get to the end of the board and destroy your castle, everyone loses the game.
Some of the cards have special powers on them, as do some of the monsters—making the game more interesting, but it will also likely require more hand-holding than the above games.
Fireside Games My First Castle Panic Game – Fantasy Strategy Board Games for Kids 4-6 & 6-8 – 1-4 Players, No Reading Needed, 20 Min. Cooperative Games for Preschoolers – Kids Board Games Ages 4-8
Mythical Marvels – Bring home a cooperative game for little kids that offers a fantasy-filled challenge. Defend your castle from misbehaving monsters in an immersive and captivating game.
Quest Together – Avoid sore losers and team up to oust any monster you find! Fire up game night with cooperative board games for kids 4-8 years old. Teach teamwork and strategy through adventure.
Grabbing Goblins – In this kid's board game 3-6 year-olds will enjoy catching monsters with special abilities and throwing them in the dungeon.
Hardy Handheld Pieces – Make a big difference with the little details. Your kids' board game includes a sturdy cardboard castle, wall, and tokens they will toy with for years.
Fuel Family Fun – Spark new memories and forge close kinships. Whether you need preschool games or more advanced games, delve into the strategy, competition, fun, and fantasy of Fireside Games.
Runners Up:
The Best Board Games for Kids Ages 4-6
Although your kids are growing up, most games you buy will still feature simple rules appropriate for young children. But they're also going to start to feel more fun for Mom and Dad.
Rhino Hero
I thoroughly enjoy Rhine Hero as an adult. It combines a dexterity game ala Jenga and a card game ala Uno.
You play cards that force your opponent to grow the structure, hoping they'll knock it down. There are even Reverse cards like in Uno. You also may have to place the little rhino figure in the tower, which can sometimes be quite challenging.
HABA Rhino Hero A Heroic Stacking Card Game for Ages 5 and Up - Triple Award Winner
What is that? Is that a rhino climbing up the wall? Rhino Hero is out and about again. The super hero from the animal world fearlessly scales the highest houses looking for burglars and rogues.
He is strong as a lion and as smart as a fox, but also as heavy as a rhinoceros. So when Rhino Hero is around even the most robust tower may start to wobble.
Can you help Rhino Hero accomplish his wobbly construction mission and build a skyscraper as tall and solid as possible? A heroic 3D card-stacking game for 2-5 players ages 5 and up
Made of Sturdy Cardboard. Contents: 31 roof cards (= action cards), 28 walls, 1 foundation (= starting card) and 1 Rhino Hero.
Rhino Hero has won these prestigious awards: Major Fun! Award, Mr. Dad Seal of Approval, PTPA - Parent Tested - Parent Approved
Outfoxed
You may have noticed a theme. I'm a big fan of cooperative board games for children.
Outfoxed is the next-level cooperate board game for 4-6 year-olds that contains some excellent game components and adds deduction to your child's list of game concepts.
You're trying to stop the fox before he gets to the end of the board. To do so, you must roll dice to travel around the board and collect clues. You also leverage the dice to reveal different fox cards and remove them from your list of possible suspects based on the clues you've found (a similar mechanism to the classic game Guess Who).
OUTFOXED, A CLASSIC WHO DUNNIT GAME FOR PRESCHOOLERS, 4 players
COOPERATIVE WHODUNIT GAME FOR PRESCHOOLERS: Introduce kids ages 4 and up to this classic, cooperative gameplay. Featuring a fun evidence scanner and adorable fox suspects.
CRACK THE CASE: Can you help find out which Fox stole Mrs. Plumpert's prized pot pie? You'll have to work fast to gather clues and rule out suspects together before the guilt fox high-tails it towards the exit!
WHO, WHAT, WHERE: Clues help you determine what the guilty fox is wearing so you can rule out suspects as you travel the board.
FUN FAMILY GAME: Outfoxed is a fun cooperative boardgame that is perfect for younger kids. Entertain kids on play dates or rainy days with Outfoxed.
Dragomino
Dragonomino is the simplified version of the hit game, Kingdomino. This one is fun for adults as well.
Players take turns placing tiles next to their own. If the terrain of the adjacent tiles matches, then they may pick up a dragon egg or that type and flip it over to reveal its contents. Most will display a picture of an empty egg, but some will contain dragons. At the end of the game, whoever has the most dragons on their tiles, will be declared the winner.
Sale
Blue Orange CSGDRAGOMINOUK Board Game
Dragomino is the children's version of Kingdomino
Players build their ''kingdom'' and as they match different landscapes they try to collect as many eggs as possible!
Explore new lands in search of fabulous dragons!
Who will find the most baby dragons?
English Version | Ages 5+ | 2-4 Players | 15 Minutes Playing Time
Runners Up:
The Best Board Games for Kids Ages 7-10
So you're raising a 7-10-year-old? You're probably competing for their attention with video games. These are my picks to keep him interested (if that's even possible).
Camel Up
Camel Up is hands down my favorite gateway board game. It's the first game I introduce people to, and it's one I'll still whip out at a game night.
The rules are simple. It's chaotic and engaging. And a game lasts somewhere in the vicinity of 30-45 minutes.
It's perfect for this age range.
Throughout the game, you place bets on which colored camel will win and lose the race, both for an individual leg of that race and the final results. The camels will move according to the dice expelled from the pyramid in the middle of the board.
The black and white camels move the colored camels backward, and there are traps that you can set on players that manipulate the camels' movements.
Sale
Camel Up (Second Edition) | Strategy , Dice Game | Family Board Game for Adults and Kids | Ages 8 and up | 3 to 8 Players | Average Playtime 30-45 Minutes | Made by Eggertspiele
LIGHT-HEARTED PARTY GAME: In Camel Up, up to eight players bet on five racing camels, trying to sussout which ones will place first and second in a quick race around a pyramid. Players will laugh out loud over the results that are rolled.
STRATEGY GAME: Players must strategize over where to place their bets. Camels don't run neatly, however, sometimes landing on top of another one and being carried toward the finish line.
DICE ROLLING GAME: Who's going to run when? That all depends on how the dice come out of the pyramid dice shaker, which releases one die at a time when players pause from their bets long enough to see who's actually moving!
NEW REVISED EDITION: This version features new artwork, a new game board and pyramid design and engraved dice. New game modes including crazy rogue camels that start the race running in the opposite direction add extra variability. You never know how a race will end!
NUMBER OF PLAYERS AND AVERAGE PLAYTIME: This board game for adults and kids can be played with 3 to 8 players and is suitable for ages 8 and older. The average playtime is 30 to 45 minutes.
The Quacks of Quedlinburg
The Quacks of Quedlinburg is a push-your-luck style eurogame. It's also high on my favorite beginner games for adults. I'll always have it in my collection.
You collect different potion ingredients, many of which have special abilities, and randomly pull them out of your cloth bag without looking. The more you're able to add to your cauldron, the more points you'll score that turn. But beware, you may pull ingredients that cause your potion to fail, and then you're out of luck this turn, and your opponent might get ahead of you and complete his potion first.
Sale
The Quacks of Quedlinburg
A charming game of brewing potions, pushing your luck, and explosions.
"A family-weight board game classic." – Ars Technica
"A delightful combination of push your luck mechanics combined with rapturous joy" – The Verge
"One of the best games we've played in years." – Shut Up & Sit Down
English (Publication Language)
Ticket to Ride
I've successfully introduced Ticket to Ride as early as 6, but you'll be smooth sailing with a 7 or 8-year-old.
In Ticket to Ride, you collect train cards to build tracks across the map between different destinations and complete contracts. The player with the most points (primarily based on their contracts) is the winner.
Sale
Ticket to Ride Board Game | Family Board Game | Board Game for Adults and Family | Train Game | Ages 8+ | For 2 to 5 players | Average Playtime 30-60 minutes | Made by Days of Wonder
EXCITING STRATEGY BOARD GAME: Build your tracks across the United States in this fast-paced and strategic board game. Connect iconic North American cities across a map of the 20th-century USA and build your train routes to earn points
ADVENTURE BOARD GAME: Ticket to Ride is a cross-country train adventure game in which players collect and play matching train cards to claim railway routes connecting cities through North America!
MULTIPLE WAYS OF SCORING POINTS: Collect train cards to claim railway routes connecting cities throughout North America. Earn additional points by building longer routes, fulfilling your Destination Tickets and building the longest continuous railway.
EASY TO LEARN GAME: With elegantly simple gameplay, the game can be learned in under 15 minutes and enjoyed time and time again, whether it's your first time building a rail empire or an old favorite
FRIENDS & FAMILY BOARD GAME NIGHT: This family and adult board game can be played with 2 to 5 players. The average playtime is 30-60 minutes. PLAY WITH ALEXA: Using a compatible Echo device, say "Alexa, launch Ticket to Ride" and play against Alexa
Codenames: Pictures
They're getting to an age where they will need a more social game. For that game, I recommend Codenames. I prefer the Codenames: Pictures version of the card game as I think interpreting the pictures is more interesting than reading the words.
Teams take turns guessing the hidden markers by chaining concepts together that describe the cards. It's more fun than it sounds.
Runners Up:
The Best Board Game for Preteens/Teenagers
Your kids are now basically adults, or at least they think they are.
For the preteen/teenage demographic, I suggest gateway games or games with really cool themes, with a slight emphasis on the latter.
If they happen to get really into the hobby, the world is your oyster, and you can go down the heavy strategy game rabbit hole, but until then, you need to get them hooked.
Blood Rage
This game has Viking warriors and giant monster figurines that fight each other with unique abilities. It has a major cool factor, and the rules are simple enough that I've gotten my own father to play it with me over Thanksgiving.
It's also a wonderfully designed game featuring area control and card drafting. It's the most expensive game on this list, but I highly recommend it. It's not one he'll get bored of quickly.
Blood Rage (Core Box) | Strategy Game | Viking Fantasy Board Game | Tabletop Miniatures Battle Game for Adults and Teens | Ages 14+ | 2-4 Players | Avg. Playtime 60-90 Mins | Made by CMON
BATTLE FOR GLORY: Blood Rage is an all-out brawl. Each Age, players draft cards to create their hands and spend Rage to execute their actions and their enemies. Players fight for control of ancient Viking territories, summon monsters from Norse legends, and complete valuable quests. Only the player who earns the most Glory will be victorious.
STRATEGY BOARD GAME: Blood Rage offers enough depth to keep any strategic player entertained while also allowing more casual players an amazing gameplay experience. Players must choose their strategies carefully during the draft phase but also be ready to adapt and react to their opponents' strategies as the action phase unfolds.
CUSTOM CLANS: Players start with the same abilities, but throughout the game, they'll upgrade their clan and leaders and add monsters, creating their own strengths and strategies.
AMAZING FIGURES AND BREATHTAKING ART: From the different clans, to the ships, to the legendary monsters, all the Studio McVey miniatures in the game are beautiful and highly detailed. The game features stunning artwork that immerses players in a world steeped in Norse mythology and Viking folklore.
NUMBER OF PLAYERS AND AVERAGE PLAYTIME: This thrilling tabletop miniatures game is made for 2 to 4 players and is suitable for ages 14 and older. Average playtime is approximately 60 to 90 minutes.
Wavelength
Wavelength is a super fun party game that you can actually try out on Twitter.
Players are divided into teams, and one team tries to guess the position of the dial by giving clues. The category cards feature opposites and are visible to the guessing team (e.g., Forbidden vs. Encouraged). One player gives the rest of the team a clue to help the team guess the position on the dial based on where that clue may fall on the spectrum of the category card. For example, if the dial is supposed to be turned most toward the Forbidden side, you may give a clue "Murder."
Sale
CMYK Wavelength
Party game for the whole family up to 12 players
Easy setup and quick rules
Great quality and heavy duty components
Good game to spark discussion with a sometimes serious yet funny vibe
Dark Moon
Dark Moon is a hidden traitor board game. Who can you trust? Some people playing will be secretly infected and will try and sabotage your ship. Everyone else will try to repair your ship as natural events and sabotage threaten to destroy it. It's easy, very social, and supports up to seven players.
Dark Moon Board Game
Ages 12 and up
3 to 7 players
Playable in just 60 minutes
Package Weight: 1.179 kilograms
English (Publication Language)
Runners Up:
Full List [Summary]
2-4 Year Olds
4-6 Year Olds
7-10 Year Olds
Preteens/Teenagers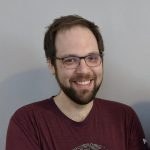 Paul Shapiro is Founder and Editor of Board Game Squad. He enjoys all types of games and experiences, but has a particular penchant for medium to heavy eurogames.