About a month ago, I reviewed Escape Tales: Children of Wyrmwoods, which is the most recent title in Board & Dice's "Escape Tales" series. After a bit of a battle trying to carve out the time to tackle another one of these puzzle-filled, narrative beasts, I was finally ready to play through the title that came out before Children of Wyrmwoods, "Escape Tales: Low Memory."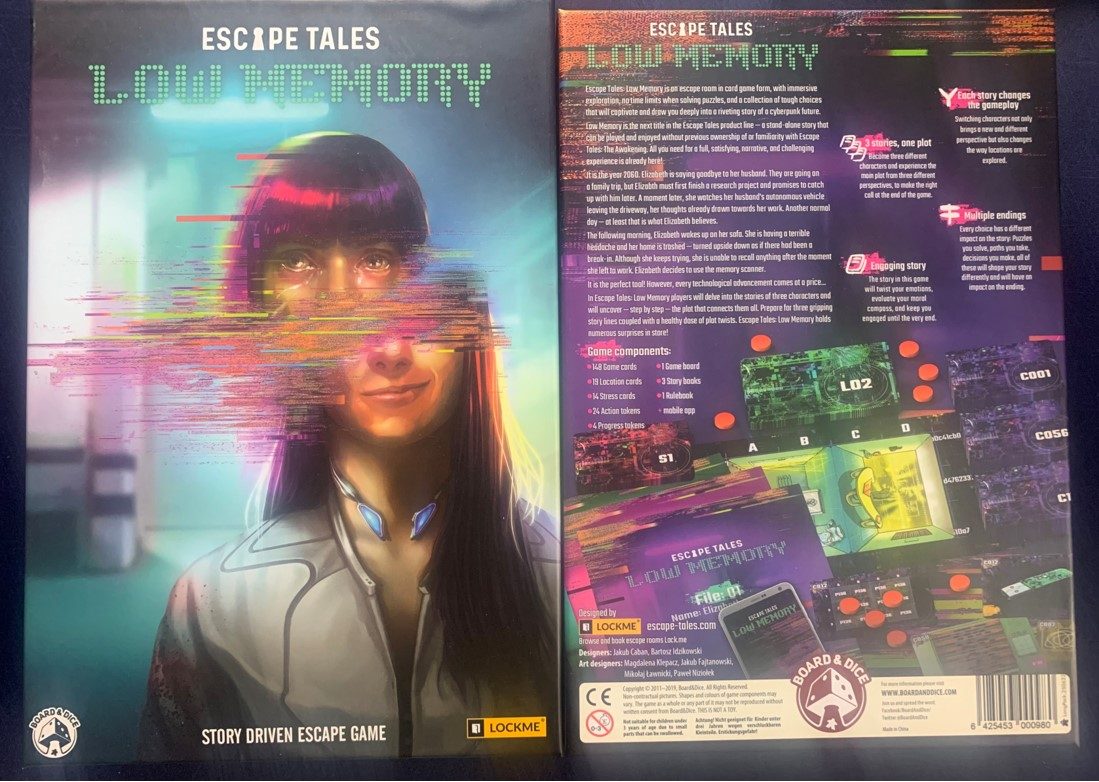 Where Wyrmwoods had a somewhat fantasy feel to it, Low Memory is science fiction. The story feels like something out of the show Black Mirror, where bad stuff is happening and advanced technology is at its root. Without going into spoiler territory, Low Memory takes place in the year 2060. It is played over three chapters, each taking place from the viewpoint of a different character and each supposedly taking about three hours to complete.
When you start the game, you scan the QR code on the instruction manual, and it pulls up the web-based app for the game. You'll then grab the Chapter One storybook and read the introduction to the chapter. It will instruct you to grab a location card or two, as well as some action tokens that you'll place when exploring each location. Each area you can explore corresponds to an entry in the storybook telling you what you see. It may say to draw a numbered card, which can have a puzzle or an item on it. When you find a puzzle, you'll enter its two-character code into the app. From there, it can tell you if you need more puzzle cards to solve it, it can give you hints up to the answer if you get stuck, and it has an area to enter the answer to the puzzle. You will continue doing this through the whole game, collecting items and unlocking new parts of the story through puzzle-solving.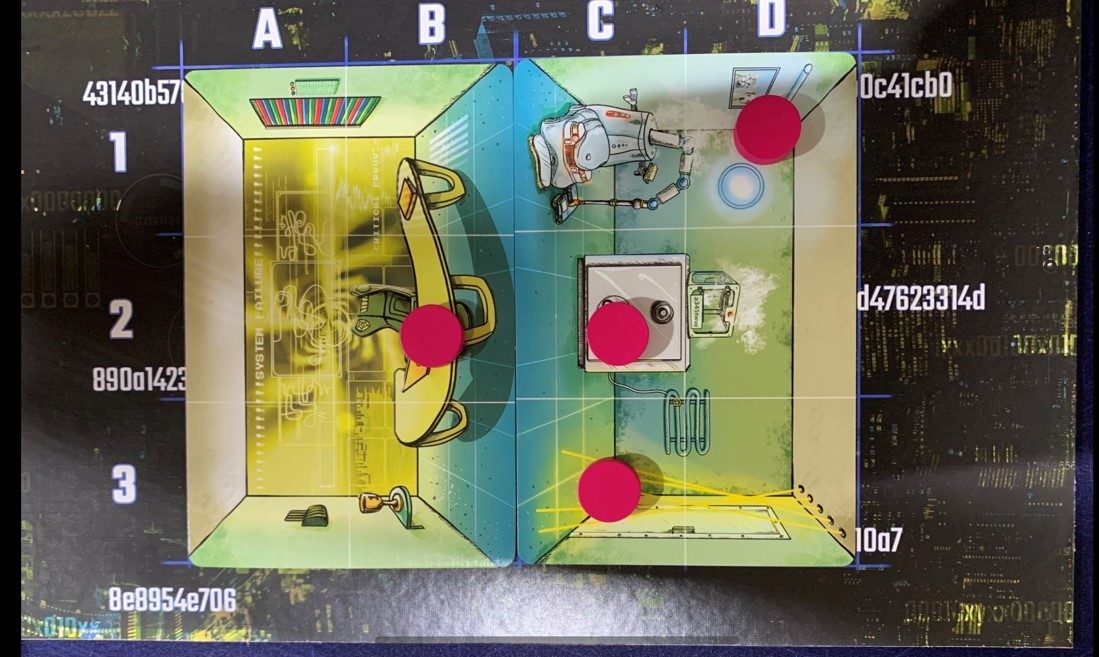 As this is an earlier entry in the series than Wyrmwoods was, there are a few things this entry doesn't have that Wyrmwoods did. Low Memory doesn't have a card that acts as a character sheet, with attributes that improve or decline as the game goes on. Nor does it have the option to combine items in the app. Other than those two differences, Low Memory plays very much the same as Wyrmwoods did.
Even though I'm more a fan of fantasy than science fiction, I enjoyed the story arc and the puzzles more through the first two chapters of Low Memory than I did in Wyrmwoods. There were the occasional oddly worded sentences here and there, but nothing severe enough to disrupt my enjoyment of the game.
Then came Chapter Three. I'm not sure exactly what happened here. There was a quick tone change in the type of character and situation we found ourselves in. That may have been okay, but things stopped making sense in terms of our progression. I kept thinking maybe we missed some vital sentence telling us to do something specific, but I couldn't figure out when that could have happened. We found ourselves stuck with not having everything we needed to complete a couple of puzzles to move forward and no real way to go back. We eventually just cheated so we could see how the story progressed. It had us exploring rooms that there's no reason we would have gotten to yet. Again, this could have been our mistake, but I couldn't figure out how.
There are multiple endings in this game, and our game ended oddly. I don't mean plot-wise, but rather in how the ending was reached. Because of the issues we had with the third chapter, we were honestly too frustrated to feel very invested, and then it seemed an unsatisfying end to our adventure anyway. It's worth noting that there are multiple endings to the story, though, and it's possible others feel more satisfying.
After Wyrmwoods, I had high hopes for Low Memory, and for two-thirds of the game, it exceeded those expectations only to lose me in the end. Again, it's possible that we did make a mistake somewhere along the way but even had we not had those issues, the story just ceased being as interesting at the end. If I had to recommend only one of the two in this series I've played, I would wish it could be Low Memory, but it would have to be Children of Wyrmwoods.
Sale
Board and Dice Escape Tale: Low Memory Card Game, Multi-Colored (BND0045)
3 stories, one plot: Become three different characters and experience the main plot from three different perspectives, to make the right call at the end of the game.
Each story changes the gameplay: Switching characters not only brings a new and different perspective but also changes the way locations are explored.
An engaging story with multiple endings: The story in this game will twist your emotions, evaluate your moral compass, and keep you engaged until the very end. Every choice has a different impact on the story: puzzles you solve, the paths you take, decisions you make, all of these will shape your story differently and will have an impact on the ending.
1-4 Players
Ages 16+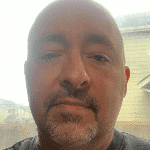 I'm a lover of all kinds of games, whether they be board, video, miniatures, or card games. I want to share my thoughts on all games new and old.