In this episode Adam and Paul talk about how they are coping with quarantine by relying on TikTok, playing board games online, and deep diving into the murky waters of Barrage. If you were looking for an itemized list of the issues with the Kickstarter campaign, listen in. They also go over the merits of the game and review it based on those, despite the rough campaign and fulfillment.
Online Play 3:19
Welcome To… 6:32
Second Chance and Ganz schön clever 8:27
Cartographers: A Roll Player Tale 9:27
Cooper Island 11:38
On Tour 15:53
Lost Cities 17:09
Clans of Caledonia 18:35
Castles of Burgundy: The Dice Game 22:20
Grand Austria Hotel 24:19
Splendor 31:46
The Quacks of Quedlinburg 33:04
ICECOOL 36:09
Clank! Legacy: Acquisitions Incorporated 37:16
Barrage 43:28
Be sure to visit us at https://boardgamesquad.com/podcast/. Email us at podcast@boardgamesquad.com! We want to hear from you. Ask us questions, let us know what we got wrong, and let us know what you have been playing lately so we can look into and review your favorite games as well!
~
~
From around the blog:
See our list of the best board games for two players.
See our list of the best board games.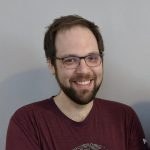 Paul Shapiro is Founder and Editor of Board Game Squad. He enjoys all types of games and experiences, but has a particular penchant for medium to heavy eurogames.