It's Essen time! Adam and Paul talk about what they have been playing lately as well as some of their top Essen picks. Paul gives us a sneak peek at Tekhenu, meanwhile, Adam tries to convince us 'Coopetition' is a real word while talking about Lowlands.
What we have been playing lately: 2:05
Squire For Hire, Taco V Burrito, Space Base, 1830. Stick Em, Spires End, Root, Maracaibo, Mandala Stones, Convert, Belfort, Crystal Palace
Essen Picks: 25:49
Adam:
Tawantinsuyu: The Inca Empire, Pandemic Legacy Season 0, Clever Hoch Drei, Divvy Dice, Hallertau, Pandemain, Rococo: DE, Moonrakers, West Kingdom Tomesaga, Unlock!: Star Wars, Under Falling Skies
Paul:
Bonfire, Cloudage, Lost Ruins of Arnak, Praga Caput Regni
Preview 54:59
Review 1:02:44
~
From around the blog:
See our list of the best two player board games.
See our list of the best board games of all time.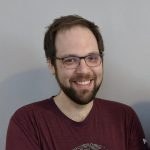 Paul Shapiro is Founder and Editor of Board Game Squad. He enjoys all types of games and experiences, but has a particular penchant for medium to heavy eurogames.