Internationale Spieltage SPIEL (also known as Essen Game Fair) held every year in Essen, Germany is the largest board gaming event in the world. Although held late in Q4 (October 24th-27th), it marks the debut of some the hottest eurogames of the year.
There are dozens of board game titles that I'm excited for this year that are being released at Essen Spiel. It was rather difficult to narrow it down to a mere 10 releases, but without further ado, I give you my most anticipated Essen '19 releases…
Follow-Up: Essen has come and gone. Hear about the board game and experience highlights from some of the top content creators and other attendees.
10. The Castles of Burgundy (2019 Edition, with All Expansions)
The Castles of Burgundy is Stefan Feld's masterpiece, a perfect example of a eurogame utilizing luck-mitigated dice. For the longest time, the common criticism of the game was about how ugly it was, a game drenched in beige and unappealing artwork.
This new version features new components, updated artwork, has made some minor rule changes, and includes almost all of the existing expansions plus a new one.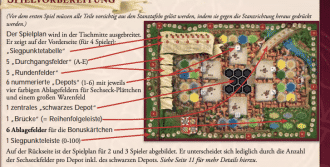 The new design has already received some criticism, although I intend on reserving my final opinion until I see it in person and on a table.
9. Marco Polo II: Im Auftrag des Khan
There certainly are some designers that dominate this list. Marco Polo II is one of two entries for Daniele Tascini on this list. As with the original title, this spiritual successor to The Voyages of Marco Polo, was co-designed by one of my other favorite Italian board game designers, Simone Luciani.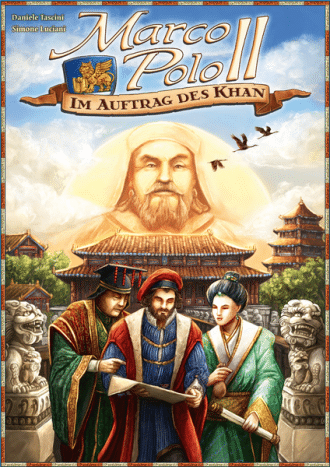 The original game is absolutely fantastic, a dice placement game with a ton of depth and asymmetric player powers. I've loved games like Brass: Birmingham which acted as the evolution of the original Brass Lancashire, Gaia Project which was a reenvisioning of Terra Mystica, and Teotihuacan which captured the soul of Tzolk'in: The Mayan Calendar and placed into another game with new mechanisms. I expect great things from Marco Polo II just as we saw with these titles.
Check out Steph Hodge's blog post on BoardGameGeek where she shared some details from her experience with the prototype at The Gathering of Friends.
8. Food Chain Magnate: The Ketchup Mechanism & Other Ideas
Splotter's Food Chain Magnate is a near perfect game. It's got a cool theme, neat retro artwork, has zero luck, and is as cutthroat as games come. I LOVE it.
When I heard there was going to be an expansion, I jumped up and down. The expansion extends the game to 6-players, changes up strategies with new milestones, adds coffee houses for customers to stop at before dinner, new employee card, promotion paths, and more.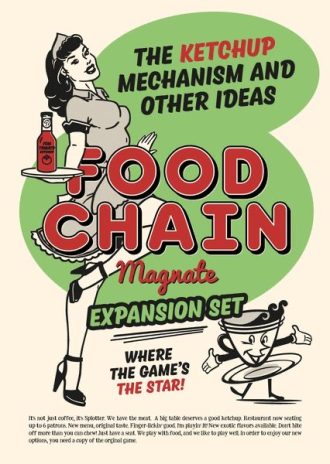 Now, I said it was a near perfect game. The only gripe I have is the price tag (which unfortunately extends to this expansion) and that there are very specific opening moves you should pursue. I've been told that Ketchup Mechanism & Other Ideas makes changes that mix up the necessity of these opening moves. Exiting!
7. Terramara
Terramara is the latest title by board game design super group Acchittocca, composed of Flaminia Brasini, Virginio Gigli, Stefano Luperto, and Antonio Tinto. It's a worker placement game, with some really interesting concepts, originally based on their Leonardo Ads Vinci title, but evolved considerably.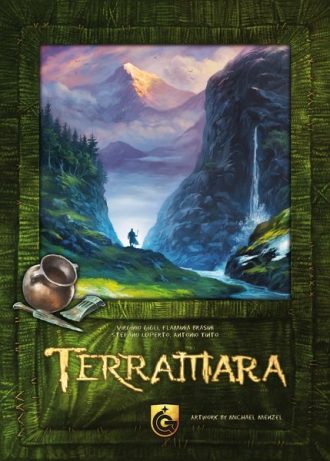 In Terramara, you try to build up the best nomadic clan in a region of northern Italy. Some aspects I find interesting:
You can permanently change your character from child to adult. This effects your variable player powers for the remainder of the game.
The main worker placement mechanic has various locations that are available to you, but depending on the round you will only receive your workers back from certain locations.
You buy and refine artefacts to purchase cards that give you points, benefits, and ongoing powers. Some can only per purchased according to your position on a particular track along the side of the board.
There's also a neat concepts of dropping flags at various outposts if your meet the requirements of that area.
The aspect of the game I'm most intrigued by is how some of the worker placement spots require you to have a greater military power if you want share the spot with your opponent.
Terramara sounds both fresh and familiar. I'm looking forward to playing it.
6. Cooper Island
Cooper Island a new worker placement, tile laying, resource management game from Andreas "ode." Odendahl, designer of La Granja.
There's a lot going on in this one. There are 8 different actions you can take during the action phase alone and tons of layers of strategy in-between. I can't wait to dive deeper into this title.
5. Crystal Palace
In Crystal Palace, you play the role of various countries in attendance of the first World Fair in London during the 19th century.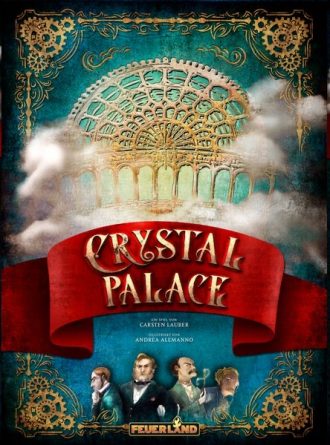 At its core, it's a dice placement game. Higher value die cost more than lower value die, making for some interesting economic decisions. These dice can be placed at one of eight different worker actions locations to hire people and resources to make into patents and prototype inventions.
4. Alubari: A Nice Cup of Tea
Created by and derived from Snowdonia, Alubari is a worker placement game that's been pending release for some time now.
As in Snowdonia you will excavate and lay track to build the railway. In Alubari you will also build tea estates. Tea estates allow you to harvest tea leaves, which can be used make Chai tea for your workers Chai. When your workers drink Chai, they can take more powerful actions.
3. Trismegistus: The Ultimate Formula
This is our second entry for Italian game designers Daniele Tascini. The designer plus the alchemy theme instantly put this title high on my list for Spiel.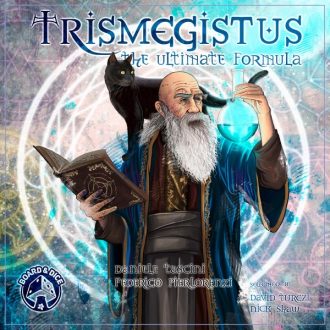 Trismmegistus is a dice drafting game where you try to complete different alchemical experiments. The dice you draft effect many things from the number of actions you may take to how you may use them. You need to collect materials, refine and transmute them, improve your mastery of these elements, and of course earn victory points. This is definitely one of my most anticipated games of the year.
2. Expedition to Newdale
This is the first of two entries on the list from designer Alexander Pfister. With Great Western Trail holding the spot of my favorite game of all time, it's hard for me not to get excited for a new Pfister game (although, I was unimpressed by Blackout: Hong Kong).
Expedition to Newdale is basically Oh My Goods! the campaign-based board game. Many of the same mechanics are retained from the card game, but there's also a lot more going on in this 8 chapter game chock full of Oh My Goodsness!
1. Maracaibo
My #1 pick is also designed by Alexander Pfister. Entitled Maracaibo, players take the role of sea voyagers trying to improve their political and economic standing among three European nations fighting for supremacy in the Caribbean during the 17th century.
The game features similar point-to-point moving within a pseudo-rondel like in Great Western Trail. It also has an optional story-based campaign mode and plays solo. With Capstone Games publishing this one, you can 100% count me in!
Honorable Mentions
There's a number of games being released at Essen that are intriguing, but didn't quite make it to the top 10 for one reason or another:
Note: The descriptions for games have been pieced together from various sources, and since many have yet to be released, and I haven't played them, may not reflect the game upon release.
Hear about the Essen Spiel highlights from various content creators and attendees!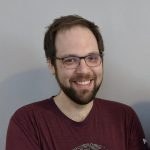 Paul Shapiro is Founder and Editor of Board Game Squad. He enjoys all types of games and experiences, but has a particular penchant for medium to heavy eurogames.